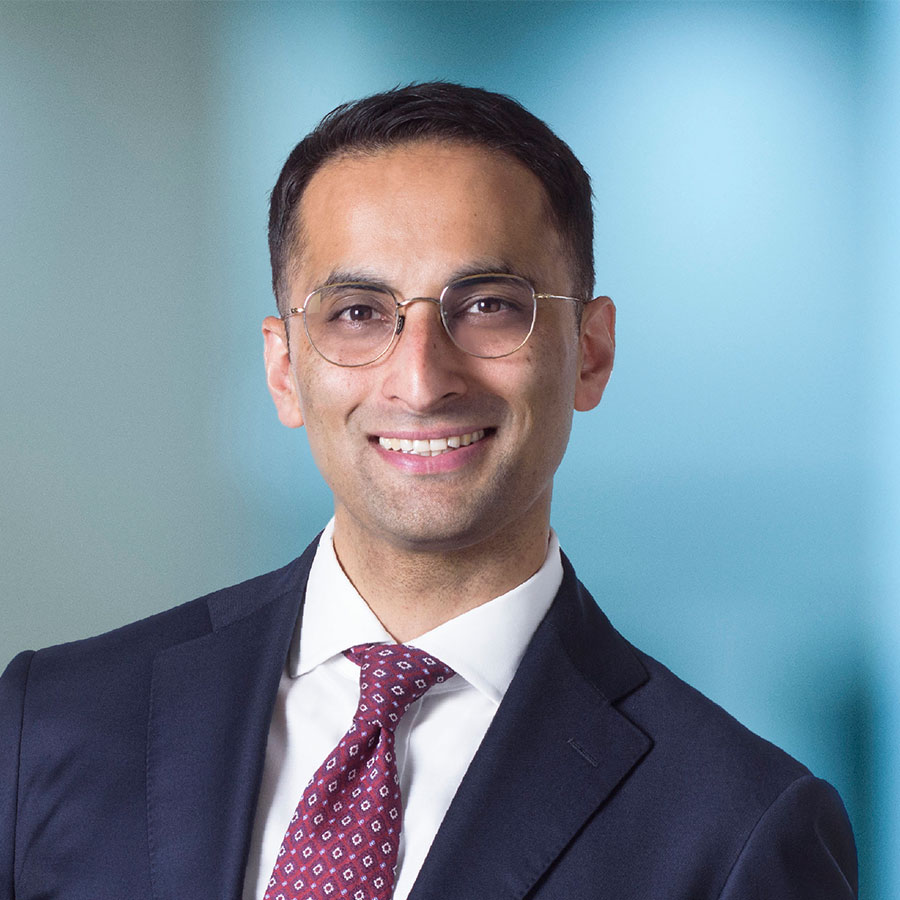 BMedSc(Hons) MBBS(Hons) FRACS (Orth) FA Ortho A
Dr Sushil Pant is a leading Australian trained orthopaedic shoulder surgeon. He is the founder and medical director of the Sydney Shoulder Unit; and is a Shoulder Surgeon at Sydney Sports Medicine Centre at Sydney Olympic Park.
Dr Pant is Fellow of the Royal Australasian College of Surgeons and the Australian Orthopaedic Association. He is a fellowship trained subspecialist shoulder surgeon, with extensive local and international experience treating all conditions about the shoulder.
Dr Pant treats elite and amateur level athletes with shoulder instability; those in middle age with rotator cuff disorders; and older individuals with shoulder arthritis. He uses the latest arthroscopic techniques for shoulder reconstruction; and advanced computer navigation/patient specific instrumentation for shoulder replacements. Dr Pant performs several hundred shoulder operations each year; and is considered by his peers to be a high-volume shoulder surgeon.
Dr Pant was recruited as a Consultant Orthopaedic Surgeon to St Vincent's Public/Private Hospitals Melbourne (2016-2020); there he provided consultant on-call services for complex upper and lower limb orthopaedic trauma at a tertiary level. Along with his St Vincent's Public Hospital colleagues, he supervised five advanced orthopaedic trainees every year – training and mentoring the next generation of Orthopaedic Surgeons. He was also heavily involved in the teaching and training of medical students through the University of Melbourne Medical School; and the training and assessment of nursing students at St Vincent's Hospital/Australian Catholic University.
For much of his time at St Vincent's Hospital he was the lead shoulder surgeon providing care for complex trauma and elective cases; becoming one of the highest volume shoulder replacement surgeons in the state.
The published Orthopaedic literature recognises that high volume surgeons generally have fewer revision procedures than low volume surgeons. Dr Pant is pleased to provide his Individual Surgeon Reports from the Australian Orthopaedic Association National Joint Registry data to his patients.
Dr Pant was also the Principal Shoulder Surgeon at Melbourne Orthopaedic and Sports Medicine Centre from 2016-2020.
To be closer to family he has relocated back home to Sydney and established a dedicated shoulder clinic providing experienced shoulder care.
The Sydney Shoulder Unit main consulting rooms are located centrally in Edgecliff with additional consulting locations throughout Sydney. Dr Pant is pleased to provide a comprehensive shoulder clinic to patients and referrers alike delivering consistent, high level outcomes for all shoulder conditions.